CHAPS Cochrane Historical Museum
Cochrane Historical & Archival Preservation Society
Visitors to the CHAPS Museum in Cochrane, Alberta are within an hour's drive of Banff National Park and the mountain playgrounds west of Calgary that offer year round outdoor activities in a beautiful setting.
Located within The Cochrane Ranche
The Dominion Government incorporated a company in 1881 and it was known as the Cochrane Ranche Company.  (excerpt from Big Hill Country page 155). 
The Museum Building's History
Constructed in 1909 by the Davies family using bricks from the Collin's Brick Yard. Built to be used as a hospital/nursing home and private residence. Moved to its current site in 2014.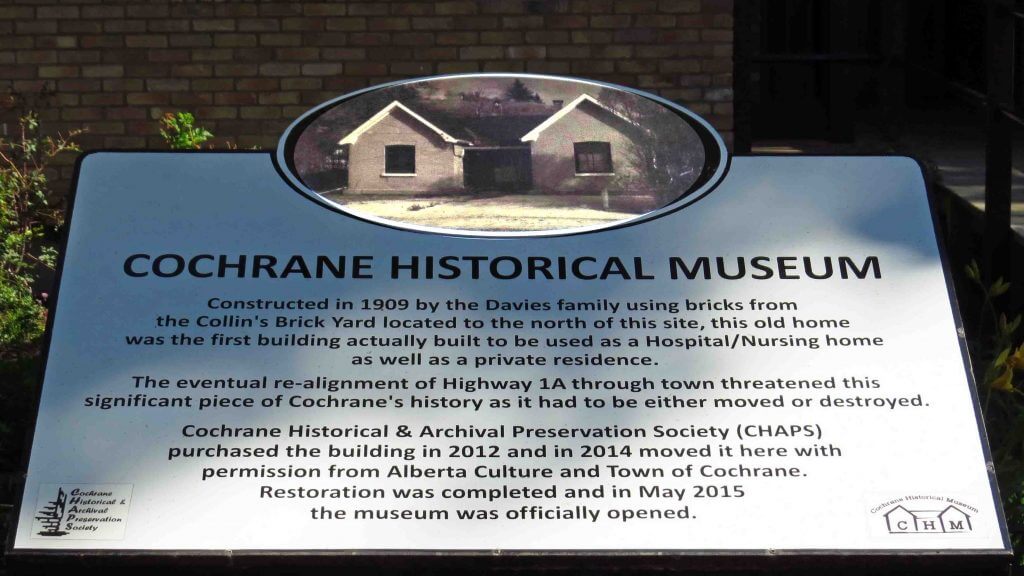 Experience the history of
Canada's West
Through the eyes of its settlers, ranchers and farmers; 
the service and supply businesses, the educators and more.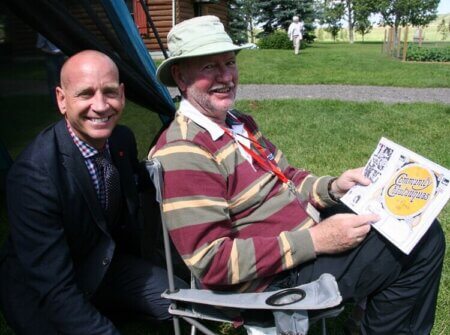 The Cochrane Chautauqua
The second appearance of the Dominion Chautauqua held at Cochrane for three days, Friday, Saturday and Monday, May 21st, 22nd and 24h., with the aid, perseverance and capability of the local committee proved a success from start to finish and entertained with great success the public attending, the Chester Hall being filled with audiences to full capacity at each of the six sessions…..
Read More »