Cochrane's First Hospital
Built in 1909 by Thomas Davies for his family, the resident doctor at the time, Dr. Park, asked that part of the house be used as a nursing home.  Mrs. Davies, along with her daughter Annie Beynon, a nurse, operated the home until around 1915.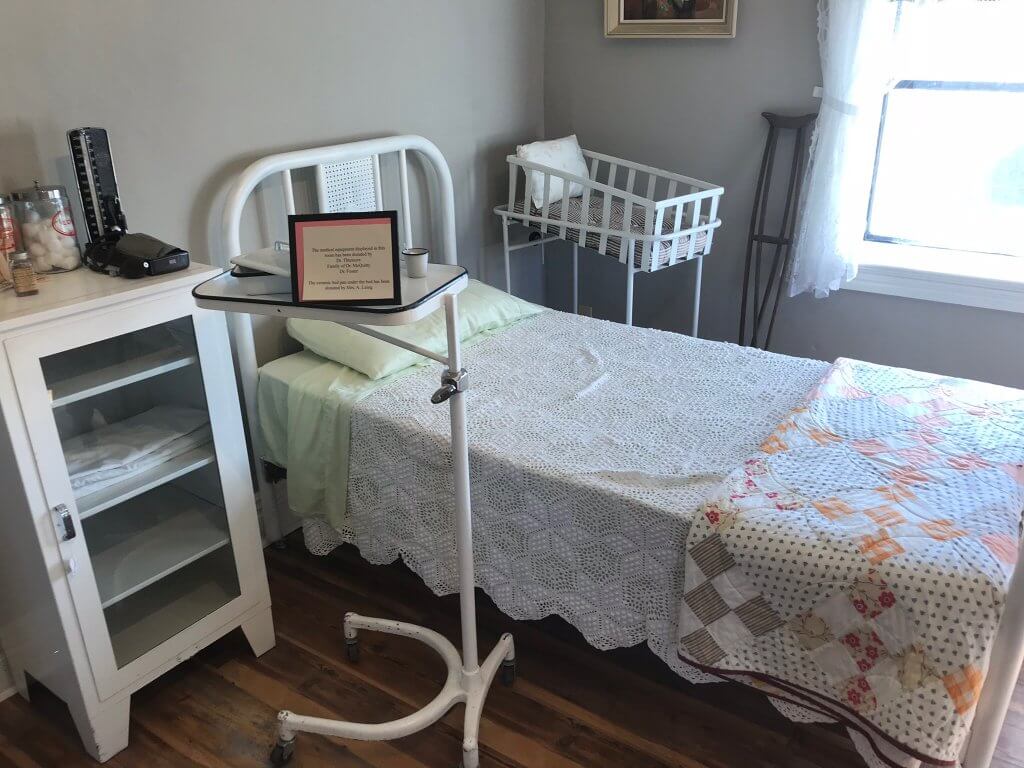 3 rooms are devoted to our display of toys. A large main room devoted to games and family entertainment including a beautiful doll house.
Two smaller rooms are devoted to toys dolls and trucks on loan to the museum.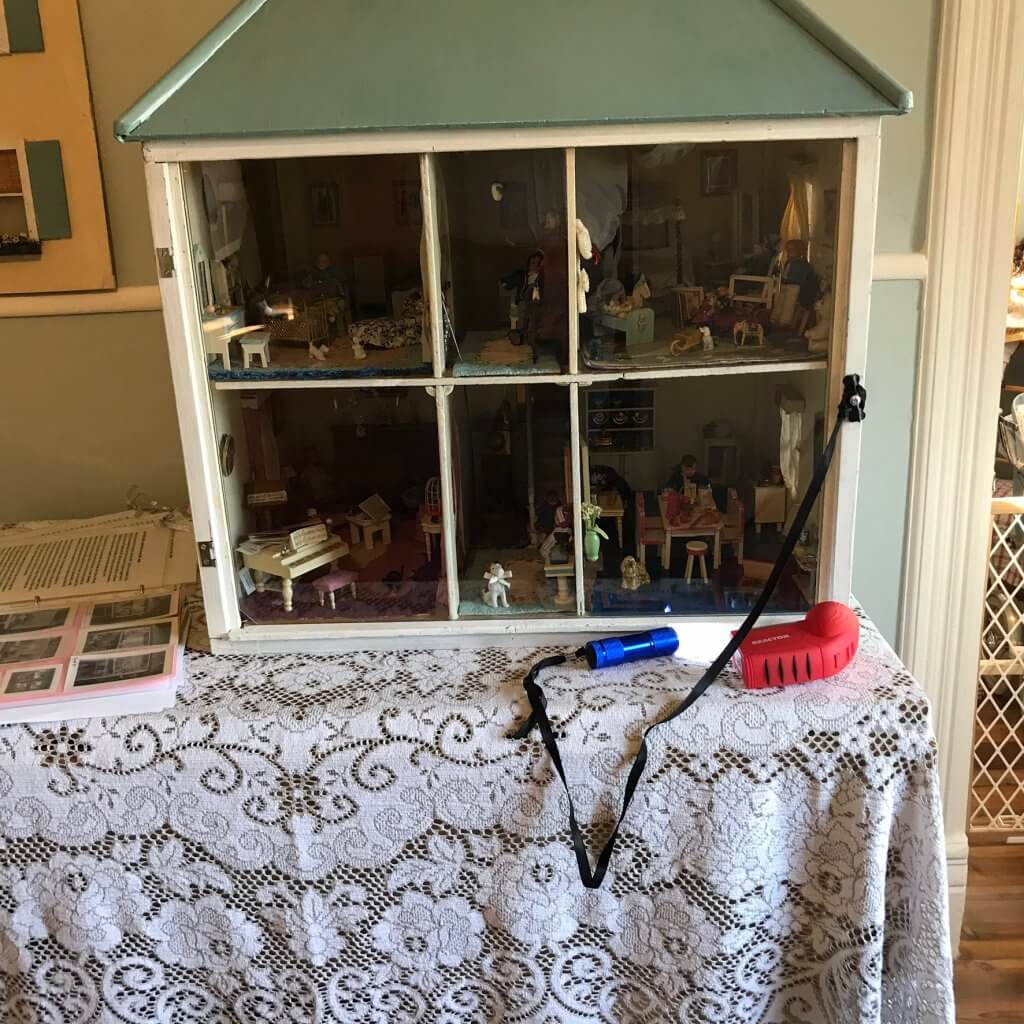 Main Toy Exhibit room
Our displays contain a large number of small toys
Dolls and Kitchen toys
Along the back wall on the right side is our display of dolls and kitchen toys. Sorry the toys are too fragile to display openly.
Metal Toys and Sports Equipment
Another small room along the left side of the back wall has our collection of metal toys. As they are from the early 20th century and on loan to the museum they are on display only. Notice the polo mallet which was popular in Cochrane and Grande Valley.
Learn about the Departments Beginnings, Trainings, Fire and Equipment.
The Cochrane Fire Services has generously loaned us their hose cart. Next summer, we are hopeful that an early Engine will be on display Saturday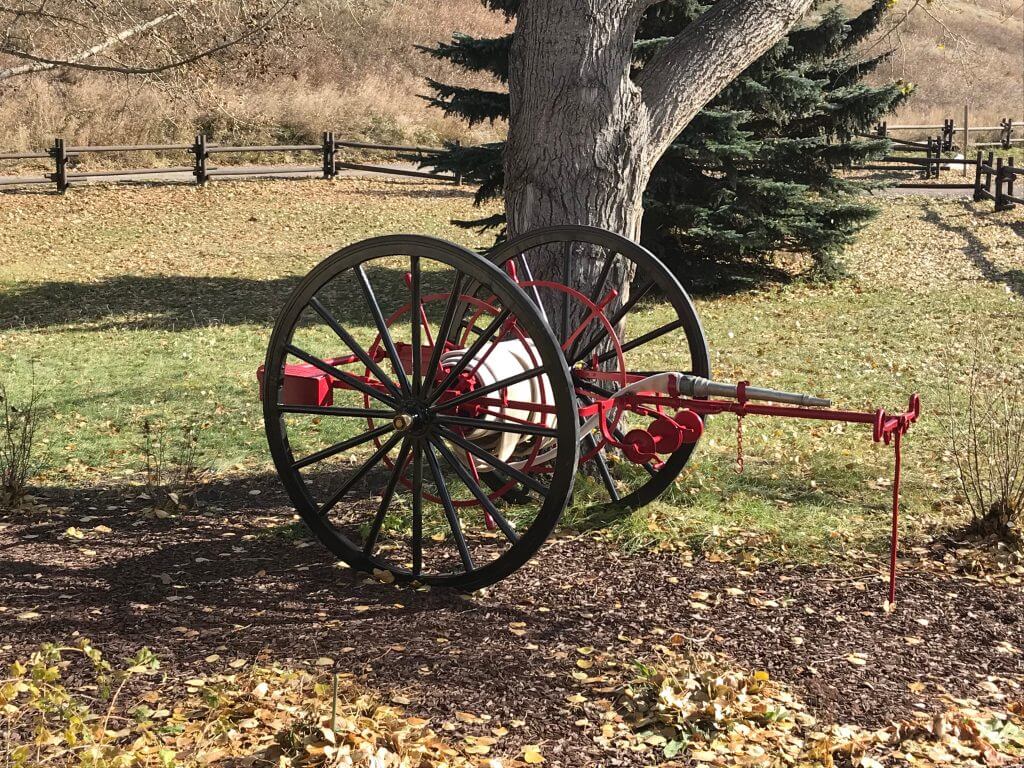 Early Cochrane Fire Hall
Our old Fire Hall is on display at Heritage Park
Fire Department staff and Engine
Walk Around Historic Cochrane
Take a "walk" around Historic Cochrane and be sure to take in the Train Station diorama.
Train Station Diorama
The train station, Elevator, water tower and stock yards sat south of the tracks approximately where Home Hardware is now.
6 Panels take you on a "walk" around town
Take a look at how the town looked years ago.
More photos and Kitchen items
Ths display case is filled with articles from early Cochrane.