CHAPS Cochrane Historical Museum
Cochrane Historical & Archival Preservation Society
Visitors to the CHAPS Museum in Cochrane, Alberta are within an hour's drive of Banff National Park and the mountain playgrounds west of Calgary that offer year round outdoor activities in a beautiful setting.
Located within The Cochrane Ranche
The Dominion Government incorporated a company in 1881 and it was known as the Cochrane Ranche Company.  (excerpt from Big Hill Country page 155). 
The Museum Building's History
Constructed in 1909 by the Davies family using bricks from the Collin's Brick Yard. Built to be used as a hospital/nursing home and private residence. Moved to its current site in 2014.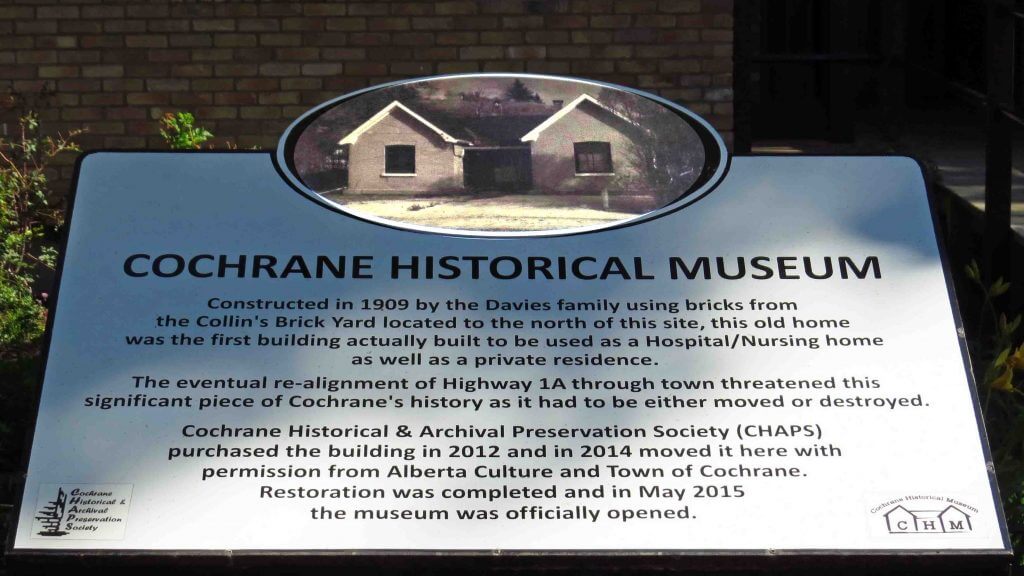 Experience the history of
Canada's West
Through the eyes of its settlers, ranchers and farmers; 
the service and supply businesses, the educators and more.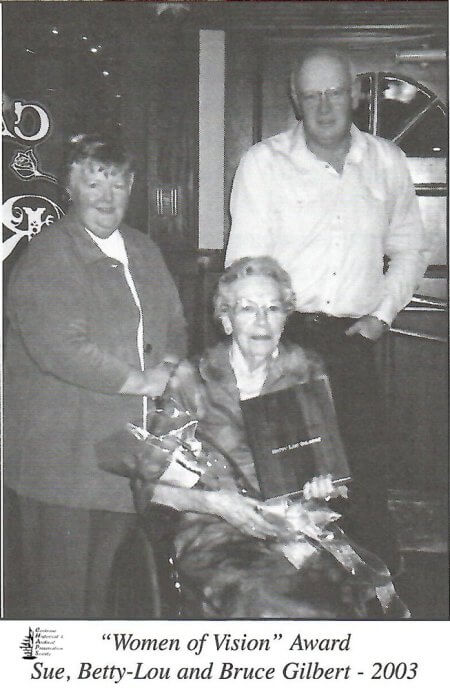 The Cochrane Ranche Hands presented Betty Lou with the Women of Vision Award in 2003 for her devotion. work and volunteer teaching contributions to the Ranche.
Read More »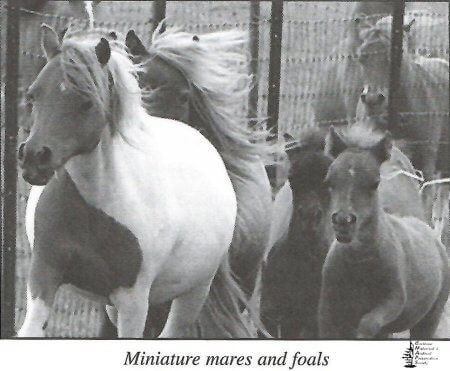 John Henry (Jack) Giles purchased land in the Cochrane area in 1957 from the Gallelli family. Every summer they pastured cows and calves there, trailing them from the home place near Shephard. They went right through the city of Calgary, up 14th Street, along 24 avenue NW.
Read More »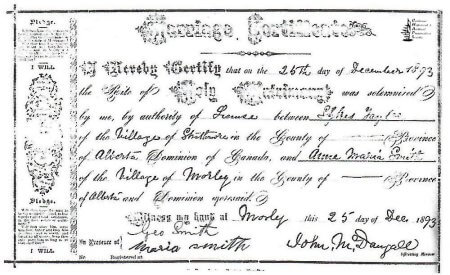 Sykes and Annie Taylor were married in the McDougall Church at Morley on December 25, 1893, by the Reverend John M. McDougall.
Read More »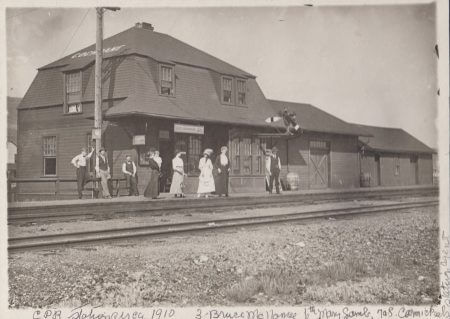 The steam engines the CPR used were of various sizes and shapes and burned coal until in the 1930s the engines were converted to fuel oil. In the coal-burning days, when the engines pulling the big freights stopped here for water, the fireman of the engine would clean out his firebox and grates and there would be a huge pile of ashes and clinkers to be hauled off by the section men.
Read More »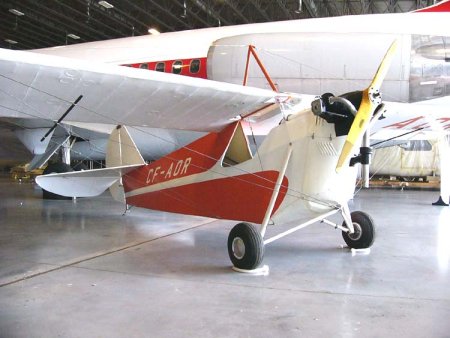 The earliest I can remember planes around Cochrane was in the middle 1920s. Race week in the summer, planes would bring race-fans to the races. They would land and take off from the polo field which was east of the race track and had no cars or other traffic near it. There would be monoplanes, biplanes, an assortment of makes and models. People used to say that most of them came up from the States. 
Read More »