ANNUAL GENERAL MEETING  SEPTEMBER 21st   PRESIDENTS MESSAGE
This time last year, none of us could have predicted how much our world would have changed. The global COVID–19 pandemic has left a trail of devastation in its wake and uncertainty as to its long–term consequences. In the midst of unpredictability, we have survived. These challenging times have tested our character, but we have not broken down. It has tested our perseverance, but we are still here. It has tested our small group of volunteers, and they are still strong. 
CHAPS is very lucky to have the support of an incredible group of volunteers. Even though our volunteer engagement didn't look like the same as it has in previous pre–COVID years, one thing remained a constant: our volunteers are tremendously important to CHAPS' success and permanence. I would like to sincerely thank all of you who have participated, engaged, supported, and inspired CHAPS.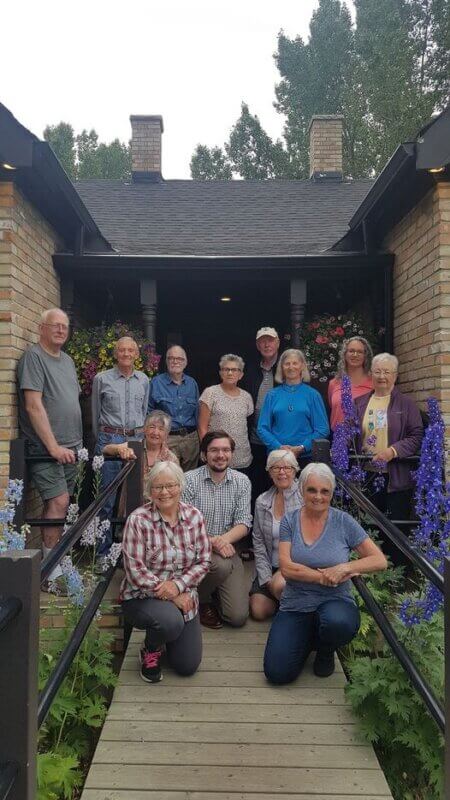 Advances in technology have made the Cochrane Historical Museum more accessible than ever. Physical experiences make our museum displays more memorable, but modern technology will make our visitors more aware of the displays. This technology has helped to support our administration functions, our collection management system and our visitor services. The CHM provides a sense of our town and surrounding community and a place for celebrating our collective heritage, offering a great way to know our local history and identity Thereby building connections that will sustain our community in years ahead. 
Growth and development are inevitable, but keeping a piece of the way we were is important for our heritage. CHAPS helps to achieve this goal. CHAPS operates with the belief that a firm knowledge of the past will create a brighter future. 
CHAPS is located in a historical building that contains a small manageable museum. Programs include travelling exhibits that visits schools and libraries, lecture series for kids, adults, walking tours of the town of Cochrane and much more. The CHM serves as an on–site resource centre where interested parties can explore local photographs, newspaper articles, history books and materials. This is simply a small overview of the existing things that CHAPS is involved with. 
There is much more to come next year. 
Larry Want
President, 
 Cochrane Historical & Archival Preservation Society
Get involved
Become a member