CHAPS has received a number of documents outlining the historical significance of the COCHRANE RANCHE.
Other Names:
British American Ranch Co.
Cochrane Creamery
Cochrane Ranch Co. (Ltd.)
Cochrane Ranch Co. Ltd
Western Heritage Centre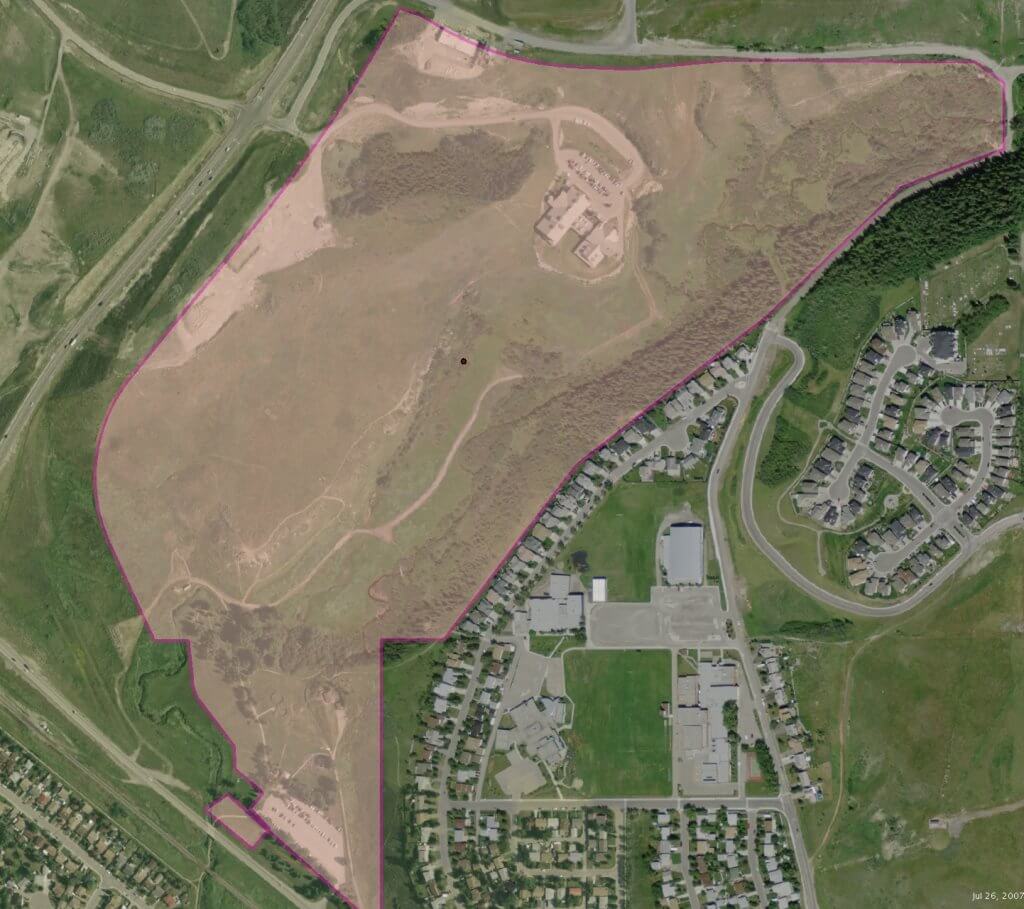 Statement of Significance
Description of Historic Place
Cochrane Ranche is the site of Alberta's first large‐scale ranch, which operated between 1881 and 1888. The designated area consists of archaeological remains and landscape features on approximately 137 acres, located in a sheltered valley on the west bank of Big Hill Creek, west of the Town of Cochrane and overlooking the Bow River.
Heritage Value
The heritage value of Cochrane Ranche lies in its representation of large‐scale cattle ranching in southern Alberta prior to 1896.
In 1881 the federal Conservative government initiated a policy of granting large‐scale grazing leases in hopes of establishing an Anglo‐Canadian ranching elite in the North‐West Territories. The first such lease, for 109,000 acres west of Calgary, was secured by the Cochrane Ranche Company, a group of Eastern capitalists under the leadership of Senator Matthew Cochrane of Montreal. As the first lease‐holder the Company was able to choose land that appeared to have all the criteria for success. The lands straddled the proposed route of the Canadian Pacific Railway and was blessed with good agricultural land in the Bow River valley, a climate of chinooks and plentiful grasses.
It also had ready access to markets for cattle in the nearby North West Mounted Police (NWMP) posts, Stoney and Sarcee Indian Reservations, and with future settlers. In 1881 the I.G. Baker Company of Fort Benton was contracted to drive cattle up from Montana and the ranch's first manager, James Walker, a retired NWMP superintendent, began constructing buildings beside Big Hill Creek. Despite these advantages, the Ranche suffered drastic losses in its first two years, due to hard winters, lack of winter fodder, and poor herding practices. In 1883 the Company relocated its cattle south to a new lease on the Belly River and tried to raise horses and sheep on the original Cochrane Ranche, now reincorporated as the British American Ranch Company. This was not profitable, either, and in 1888, amid increasing pressure from incoming settlers to break up the large leases for homesteads, the property was sold.
Nonetheless, the Cochrane Ranche is a prominent part of the history of the beef cattle industry in Alberta and reflects the relationship between Eastern Canada and southern Alberta in the period after Confederation.
Between 1898 and 1919 the property was also the site of two brickyards, which played a role in Calgary's booming construction industry prior to World War One. Source: Alberta Culture and Community Spirit, Heritage Resource Management Branch (File: Des. 395)
Character‐Defining Elements
The character‐defining elements of the Cochrane Ranche include:
‐ archaeological remains associated with historic buildings and structures including the manager's house, bunkhouses, stable, blacksmith shop, dugout, brickyards, barns and sheds, corrals;
‐ information potential of affiliated archaeological deposits, which provide an opportunity for additional
archaeological research;
‐ landscape features such as a quarry, viewscapes, elevations, creek;
‐ documentary records relating to the history of the ranch, which support existing interpretation and provide
opportunity for additional study, including: plans of survey, maps, managers diaries, photographs, etc.;
‐ records resulting from archaeological studies previously undertaken including: reports plans, maps, photographs and substantive artifact collections, which provide an opportunity for additional research and interpretation.