Cochrane's First Hospital
Built in 1909 by Thomas Davies for his family, the resident doctor at the time, Dr. Park, asked that part of the house be used as a nursing home.  Mrs. Davies, along with her daughter Annie Beynon, a nurse, operated the home until around 1915.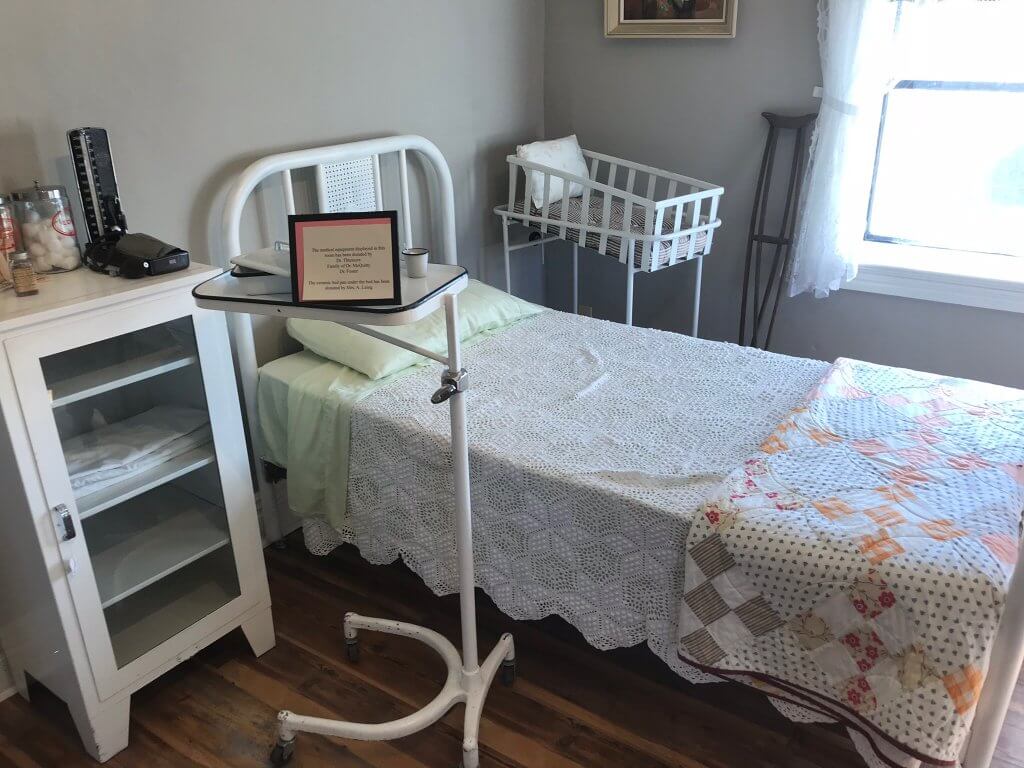 Blue Pixel Media assisted the Museum Committee to develop a virtual tour of the Cochrane Historical Museum. Our temporary exhibit will be themed on How Horses helped develop the area.
Walk Around Historic Cochrane
Take a "walk" around Historic Cochrane and be sure to take in the Train Station diorama.
Train Station Diorama
The train station, Elevator, water tower and stock yards sat south of the tracks approximately where Home Hardware is now.
6 Panels take you on a "walk" around town
Take a look at how the town looked years ago.
More photos and Kitchen items
Ths display case is filled with articles from early Cochrane.