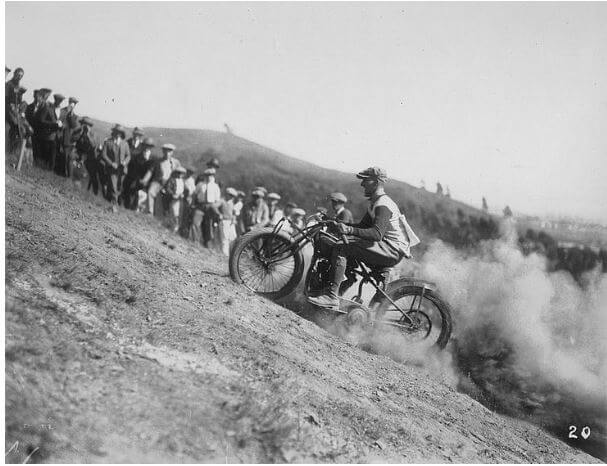 Did you know Cochrane had Motorcycle Hill-Climbing in the 1930's. Just like today, people from Calgary liked to visit Cochrane. One of the popular activities was Hill-Climbing. We're looking for photos on those races.
Thanks to Deeley Exhibition for providing this image. For more on Hill-Climbing visit their site at https://deeleyexhibition.ca/brief-history-hill-clim
Will Pratt supplied these images on our Twitter account. He describes the locations as 8 miles west of Calgary. Obviously, a popular event.