Heritage Day is the first Monday in August. How did you spend yours?
Some of our members chose to volunteer a few hours and did some much needed yard work around the Cochrane Historical Museum. Thanks to Shannon, Gayle and Larry who have been devoted members for approx. 20 years. They worked on weeding and seeding the berm we put up to protect the Museum from and future flooding.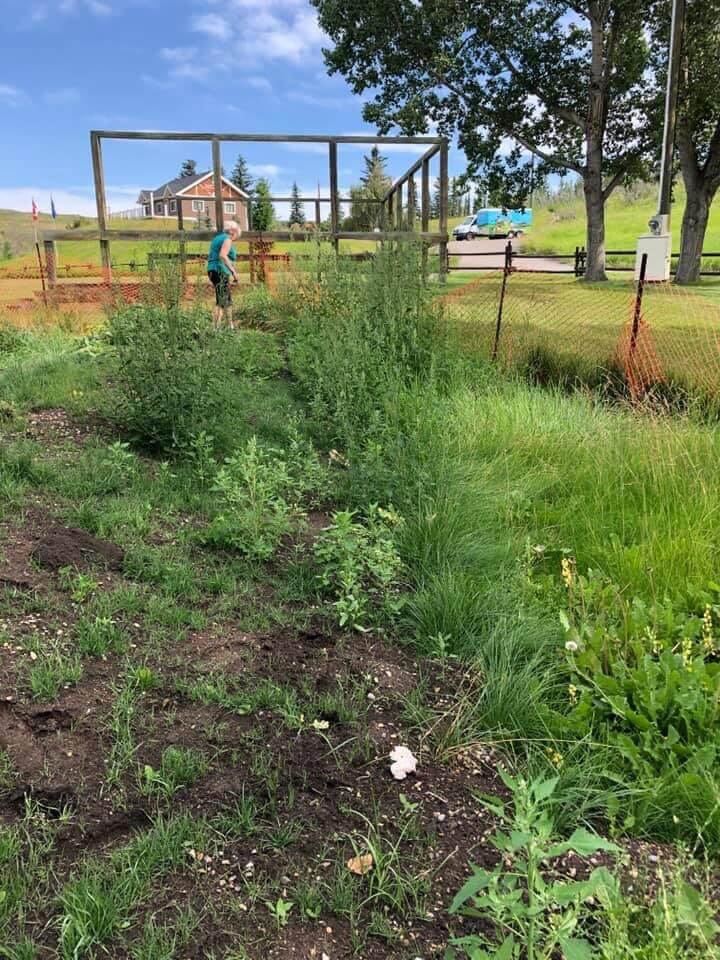 Do you have a few hours a month? Why not volunteer with CHAPS and contribute to the cultural heritage of our area. We have many roles to fill.